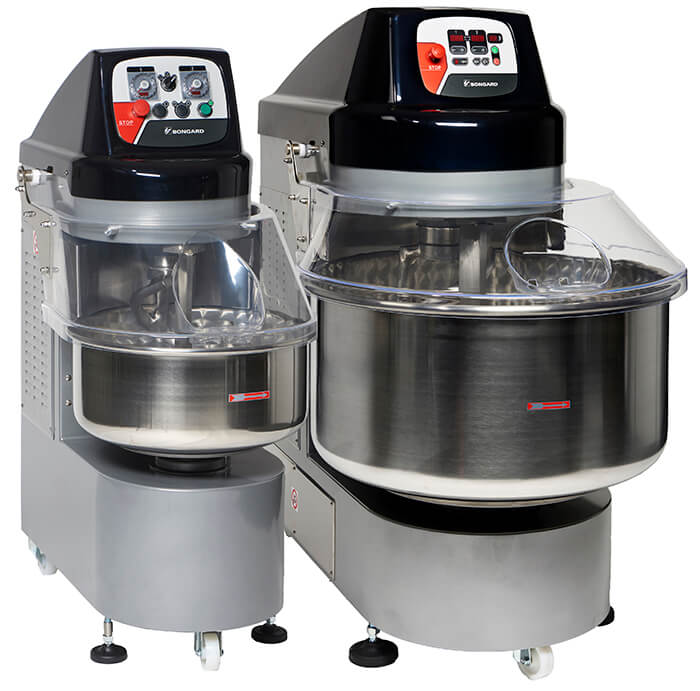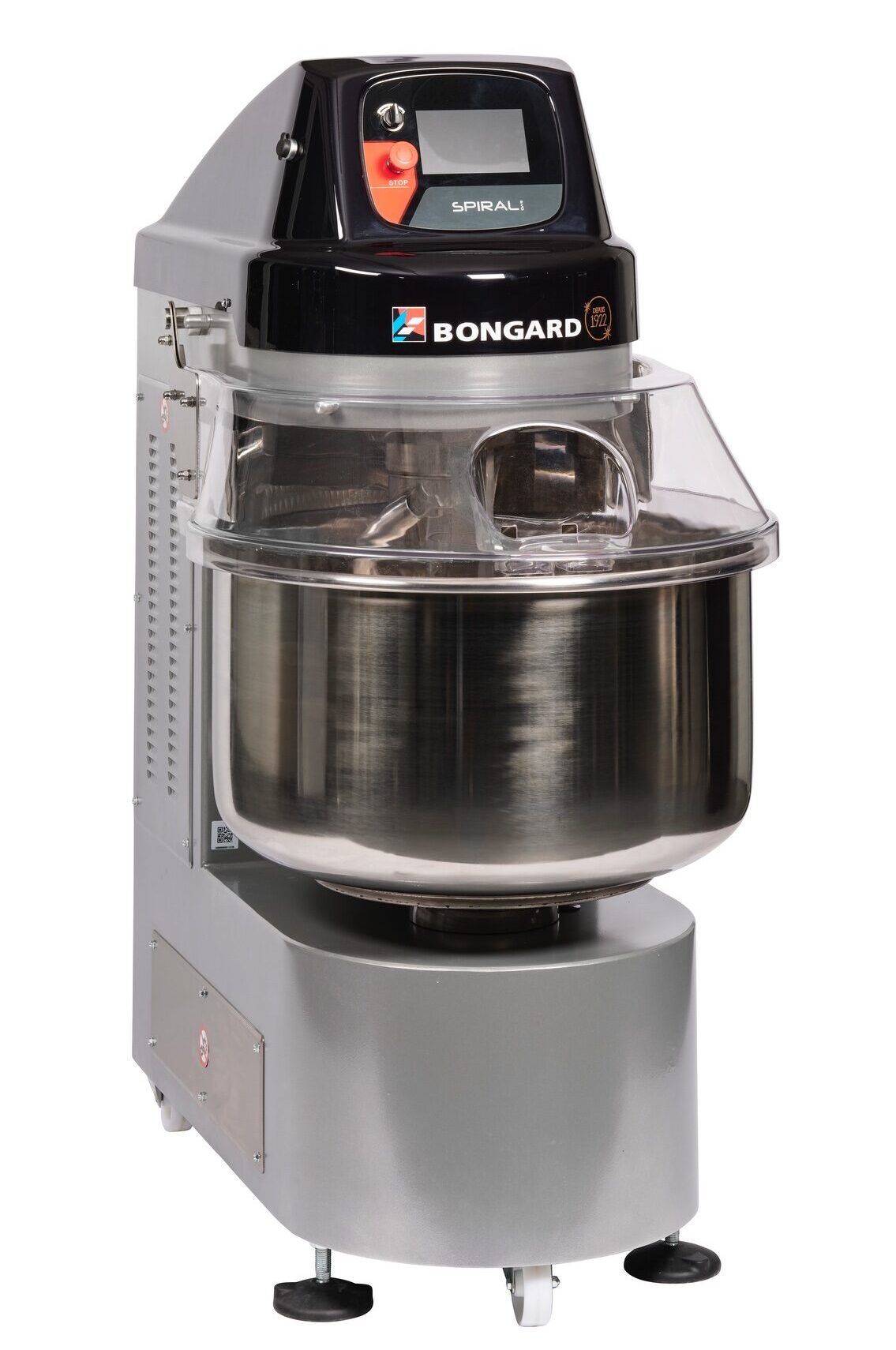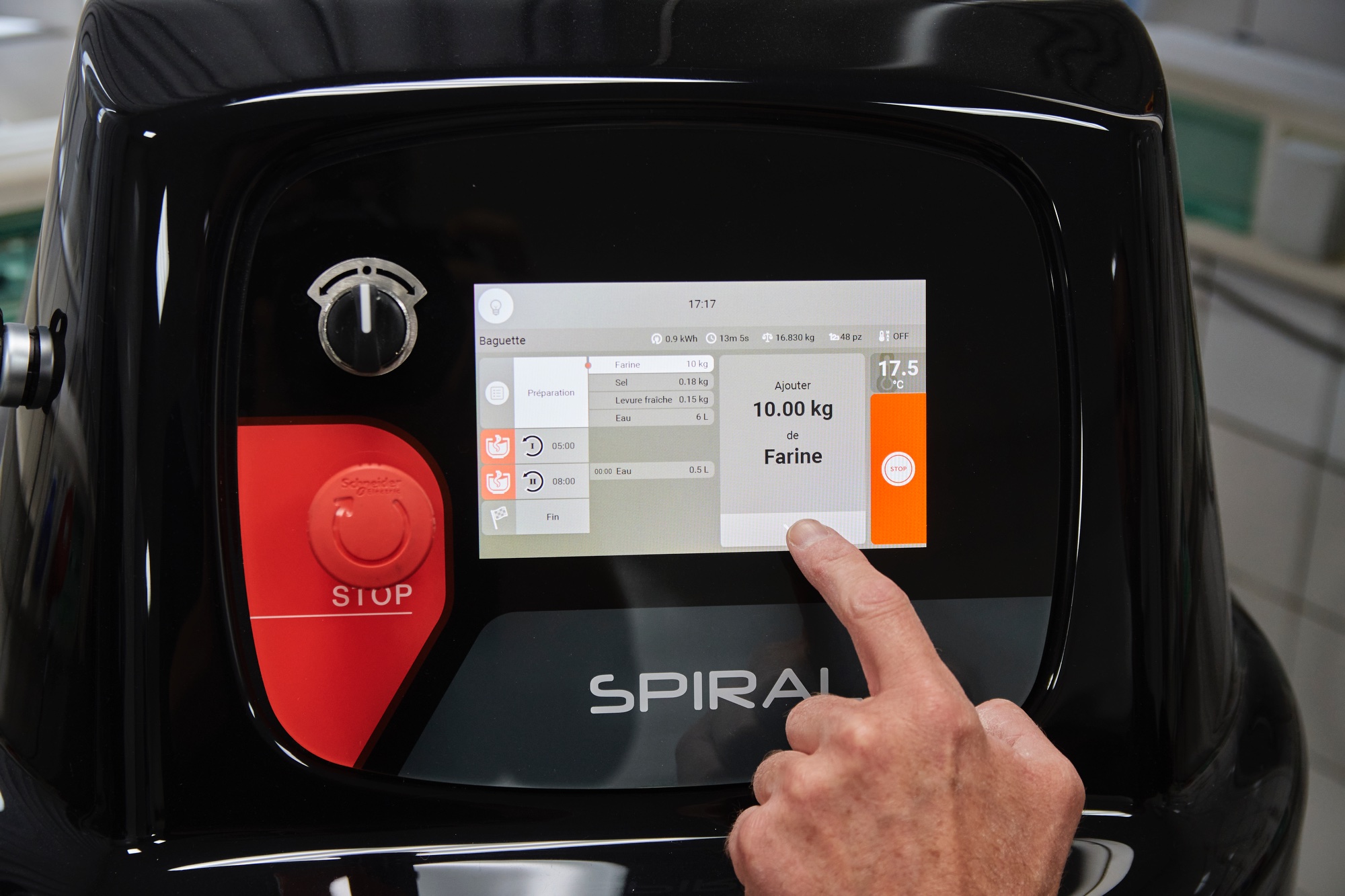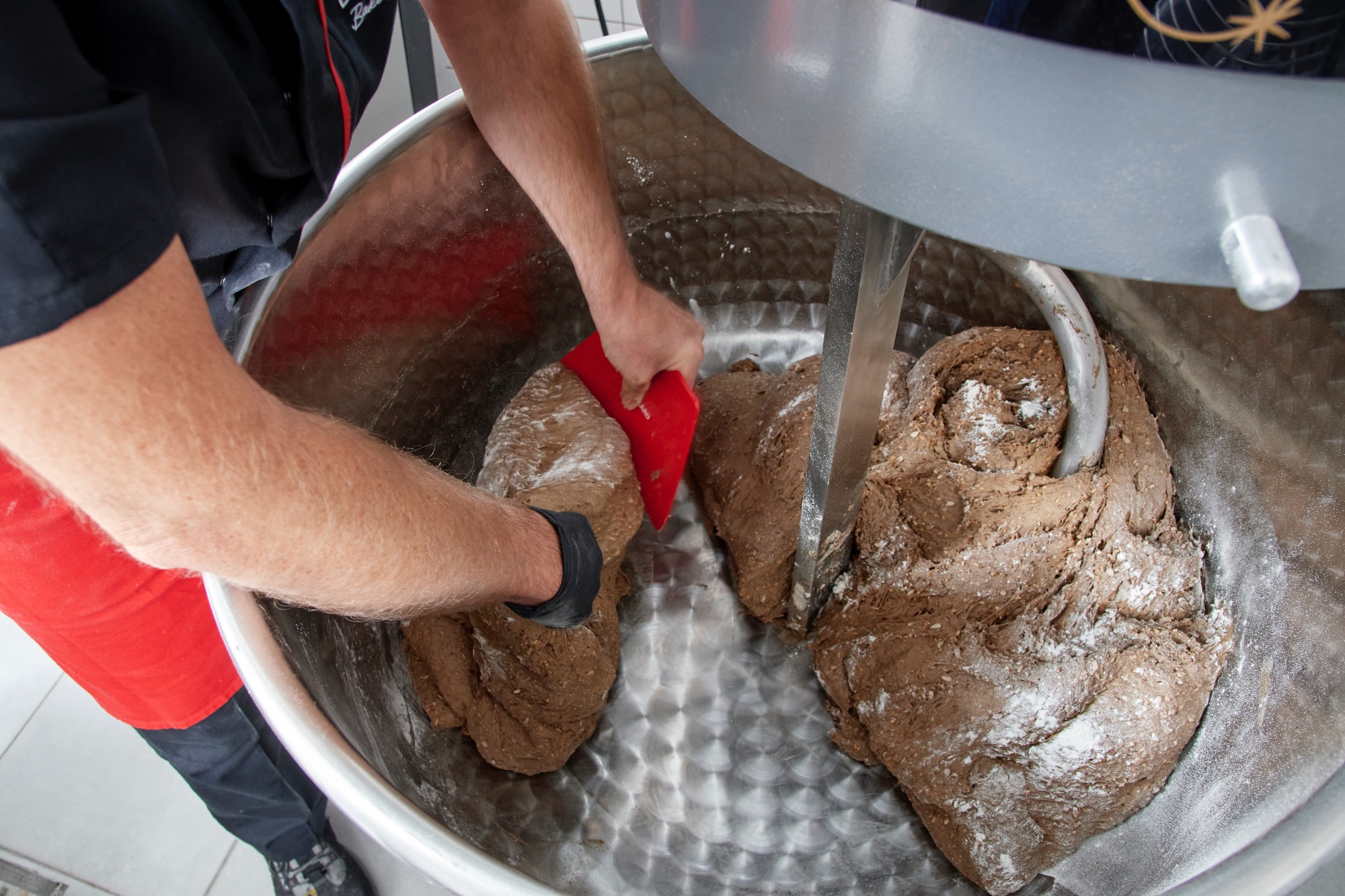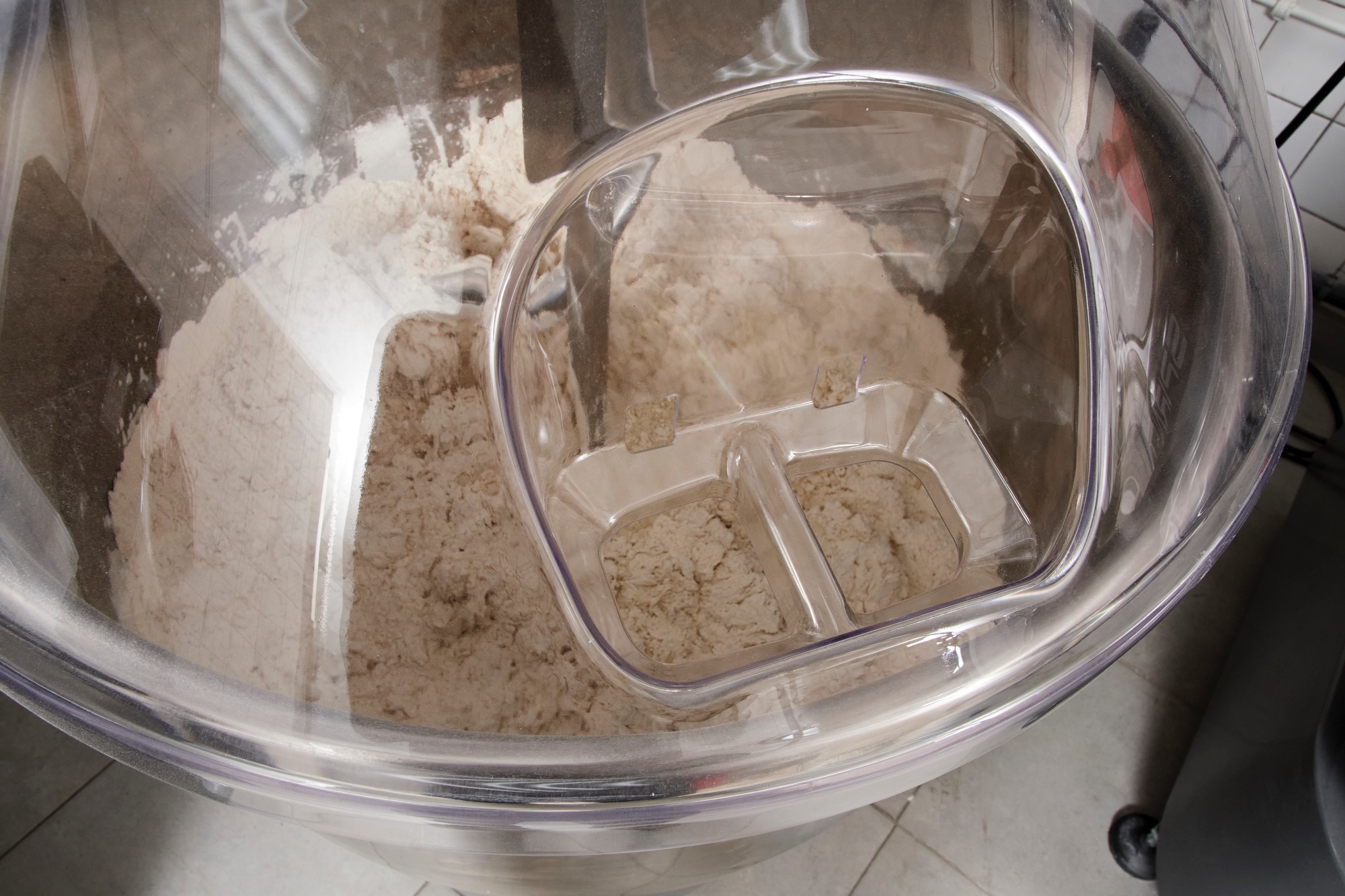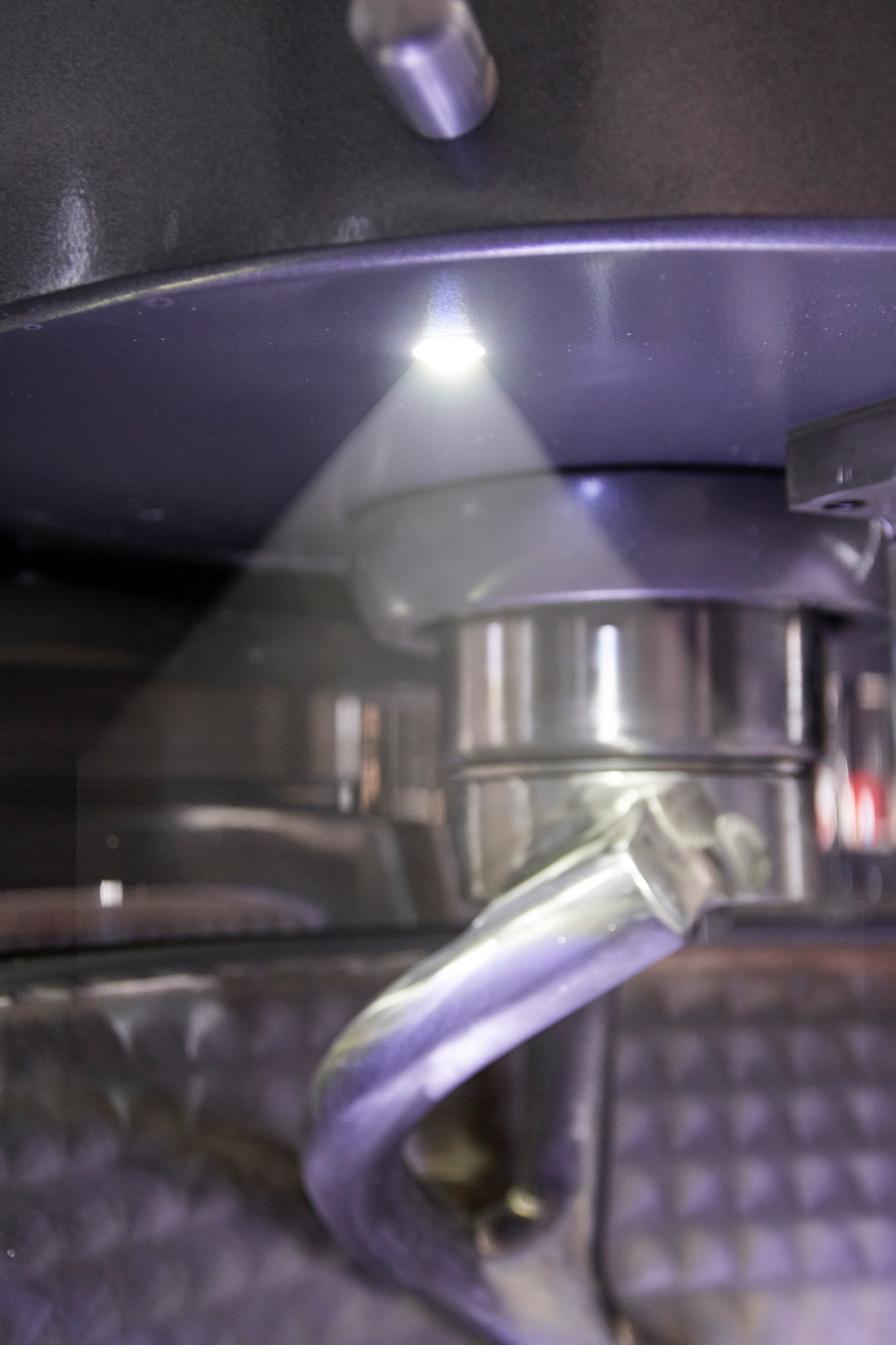 Spiral mixers with fixed bowl Spiral EvO
Characteristics
The SPIRAL EVO range includes 8 spiral mixers with bowl capacities ranging from 50 to 300 litres (dough capacity: 2 to 200 kg).
The SPIRAL EVO mixers are fast, versatile and compact, making them the ideal accessory for achieving top-quality results with all types of dough.
At the end of the cycle the dough is perfectly mixed, aerated, and well developed – exactly what you need to create a bread that's full of flavour!
Control panels available :
The "Touch Control" control panel brings an entirely new user experience to the SPIRAL EVO. The interface is sleek, clear, and astonishingly easy to use!
Electronic control panel with settings for programming different mixing times at each speed (1 and 2), and a PANEOTRAD® program that allows the user
to set resting times too.
Electromechanical control panel with two timers and two control knobs: one for independently adjusting each speed, and the other for selecting the bowl rotation direction (only on models with a bowl capacity of 80L or more).
Compatible with
Danish Bakery
Description
The advantages
Mixing quality:
– Control of dough heating
– Constant quality, whatever the amount of dough in the bowl
– Better dough oxygenation
Ergonomics:
– Low noise
– Cover retention system
– Easy cleaning
– Intuitive operation
• Work on small kneaded
• Versatile: suitable for all types of dough
• New mode dedicated to Paneotrad (type E)