Energy conservation with Orion EvO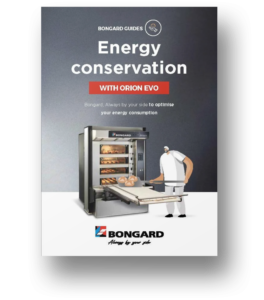 Here at Bongard, we have been aiming to reduce the environmental impact of our products for over 20 years now.
Every day, we work hard to make our equipment more energy efficient while still offering outstanding, precise, and controlled baking. Our smart control panels feature programs that drastically reduce heat loss in Orion EvO ovens.
As energy prices keep rising, we encourage all Orion EvO users to discover or rediscover the features that allow them to control and influence their energy consumption.
For any further questions, we invite you to contact your Bongard dealer.