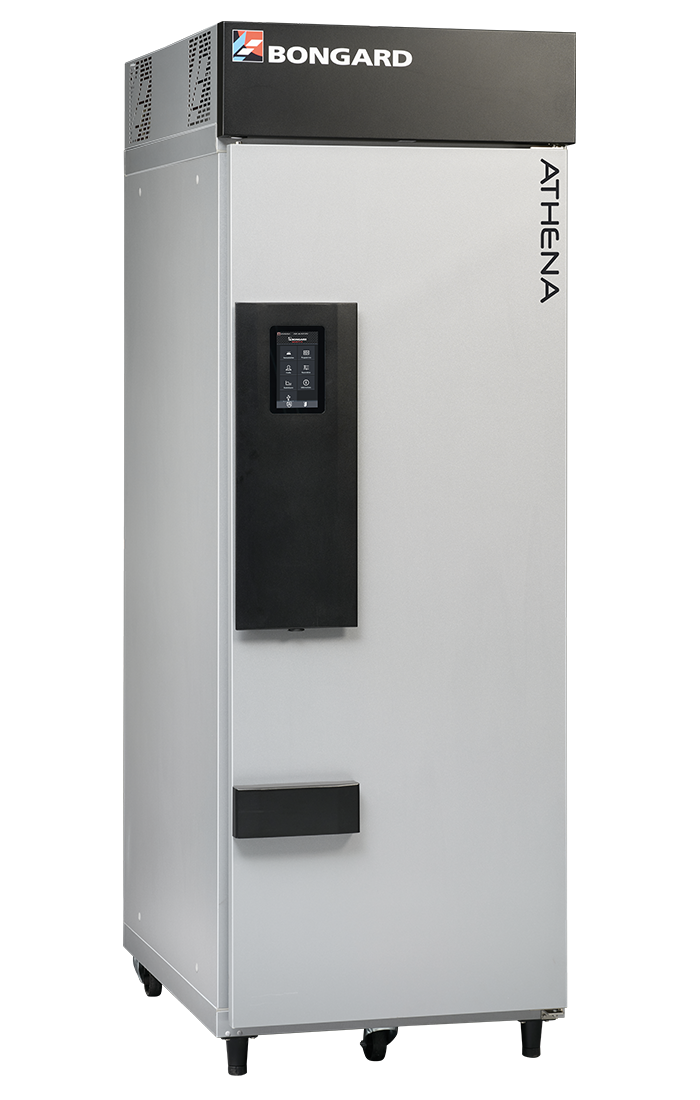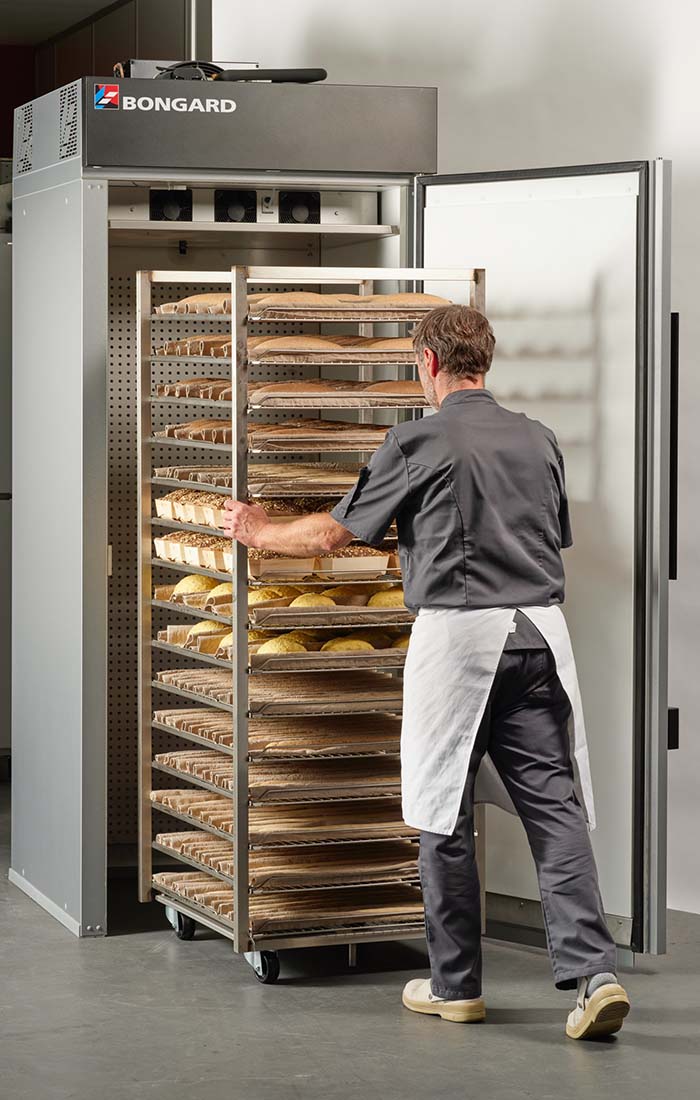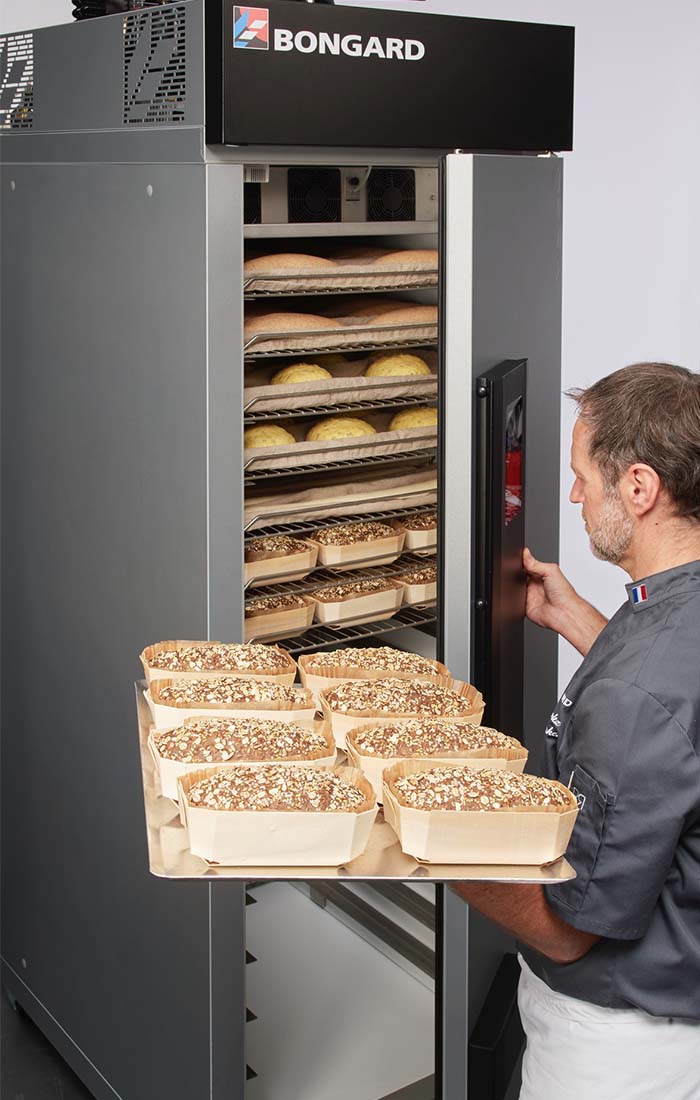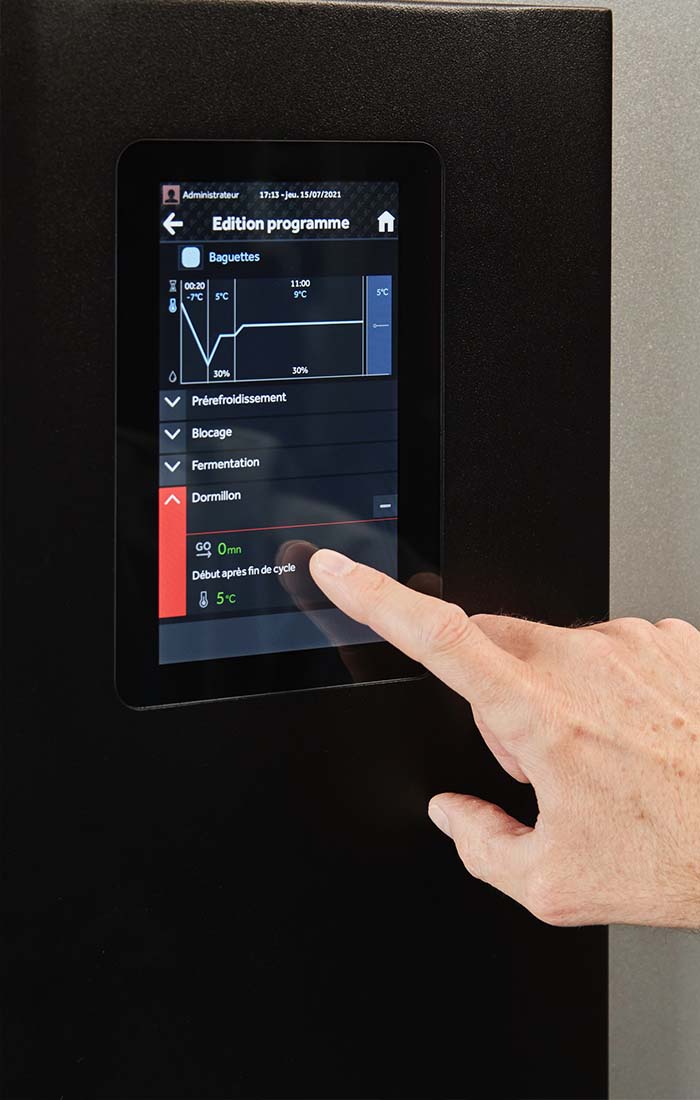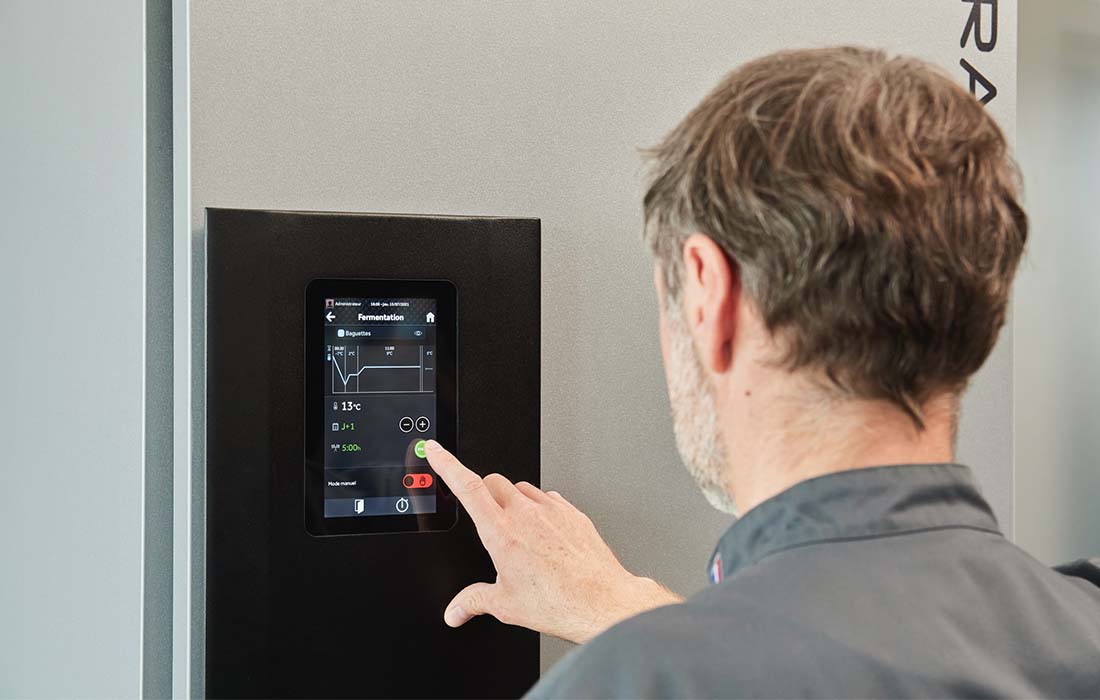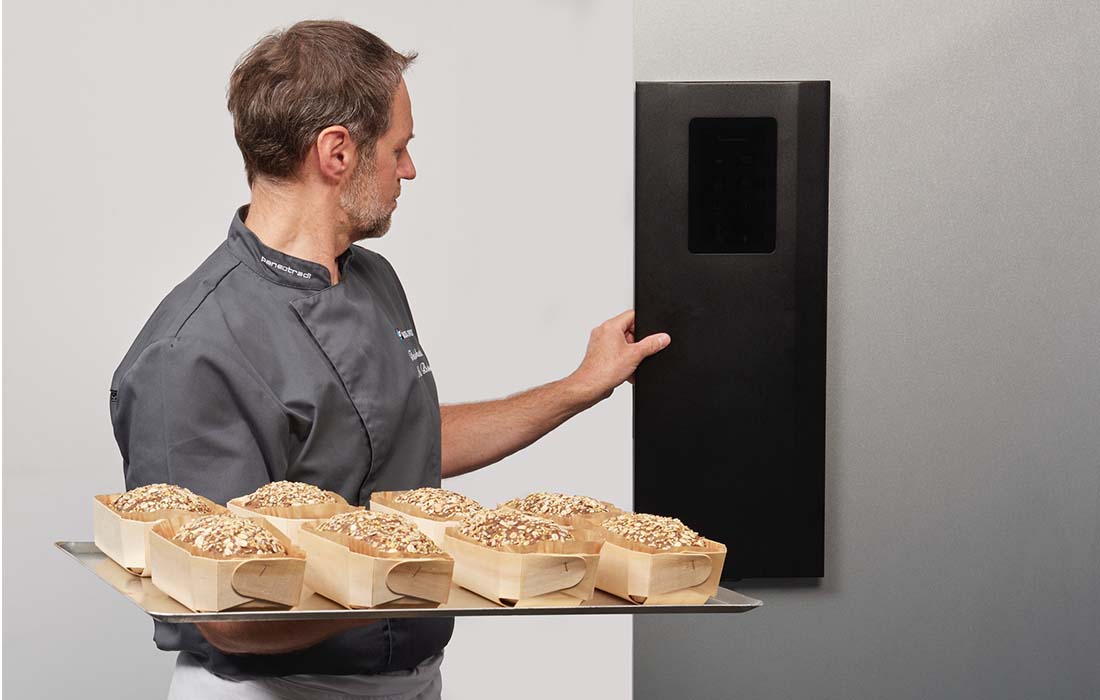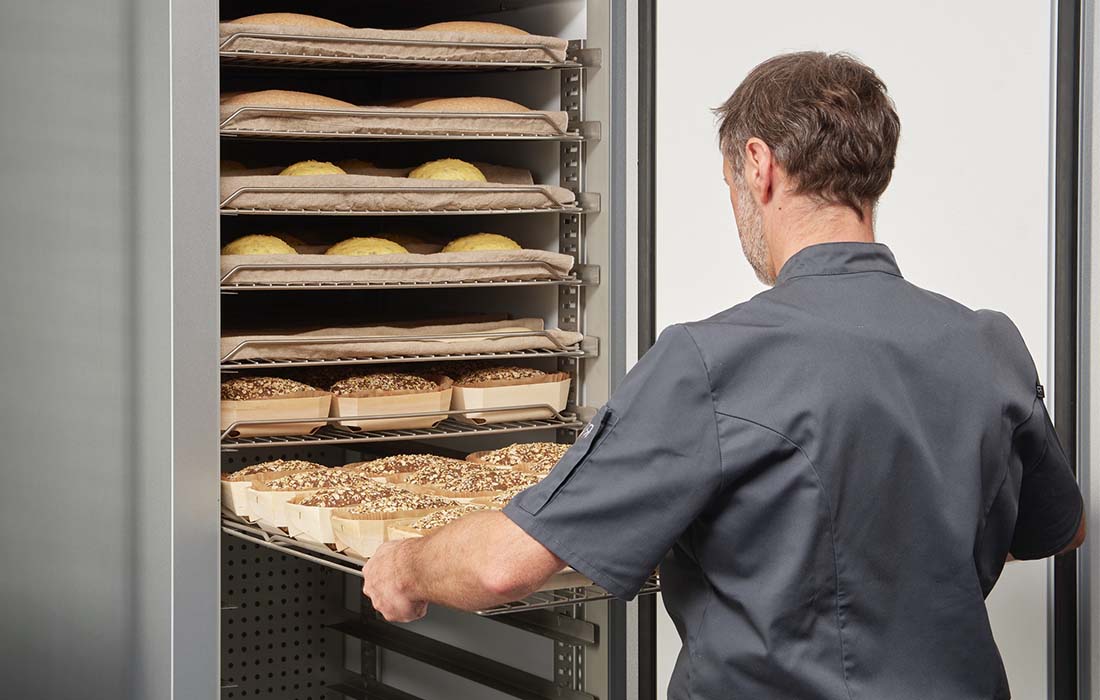 Reach-in dough-retarder ATHENA
Characteristics
ATHENA is the ideal reach-in dough-retarder for your Paneotrad® process or for slow-rising.
Its available temperatures range from -10 to +10°C
It is adapted to low-temperature retarding over long periods of time.
Also fitted with our brand new SENSITIV'2 (proofing) touch control, ATHENA is a reliable and ergonomic cabinet, respectful of your doughs.
Compatible with
Danish Snacking Bakery
Description
Advantages
Intuitive, sleek, touchscreen control panel
A cabinet that respects your dough
Temperature de -10°C à +10°C
Ergonomic design
•Door opening side is reversible on site
The tropicalised unit allows for optimal use both in summer and winter
The tropicalised unit allows for optimal use both in summer and winter