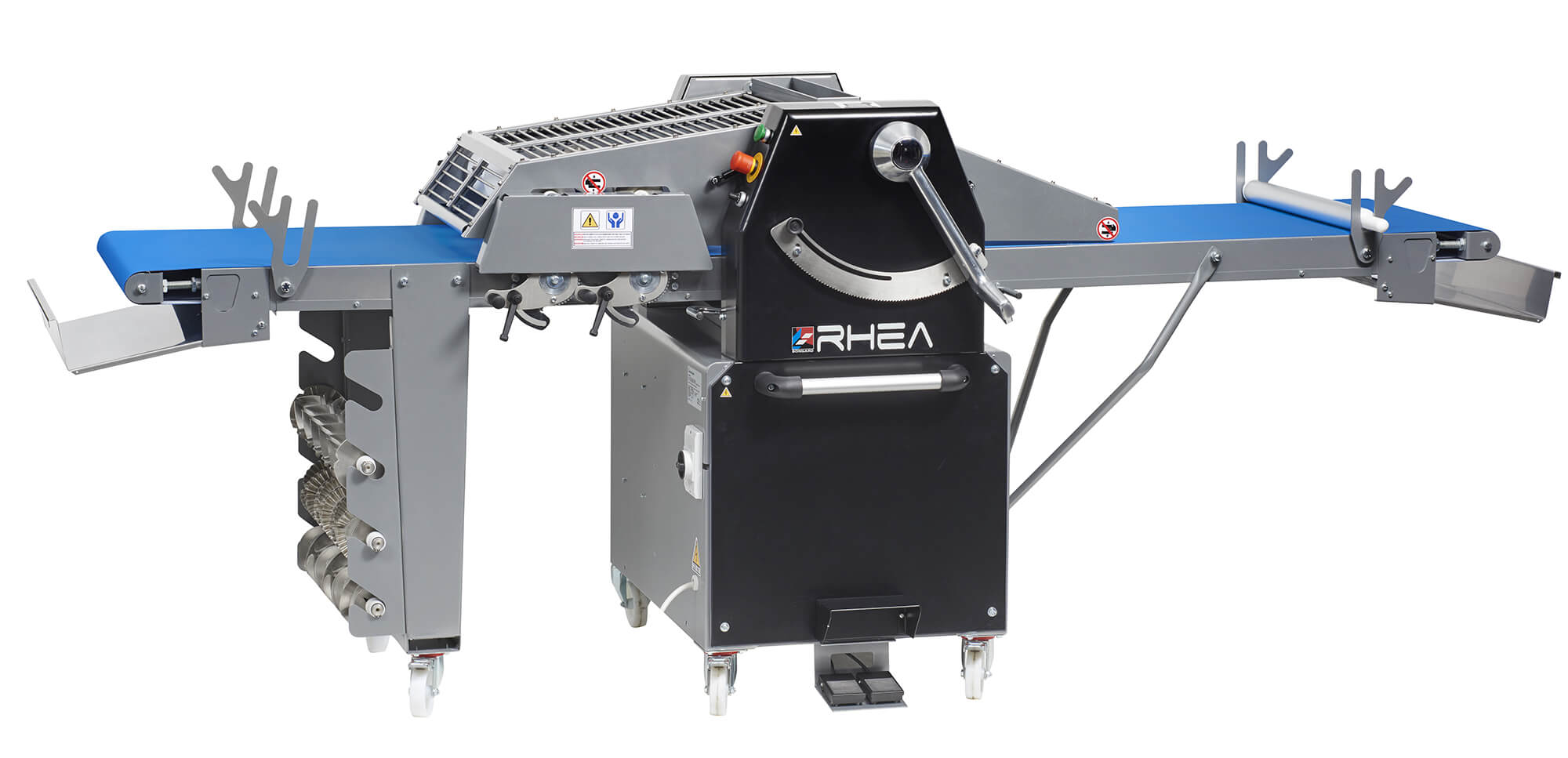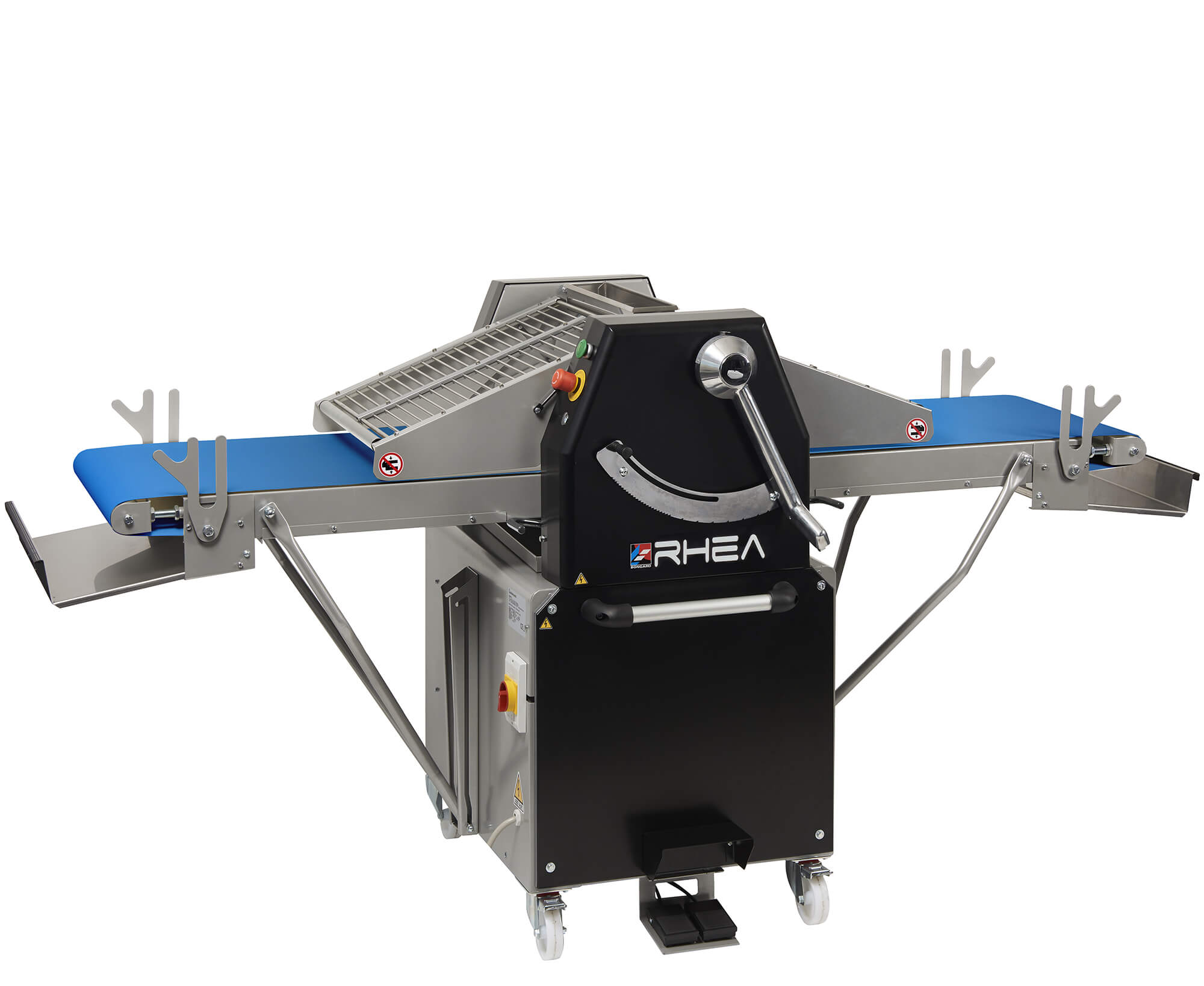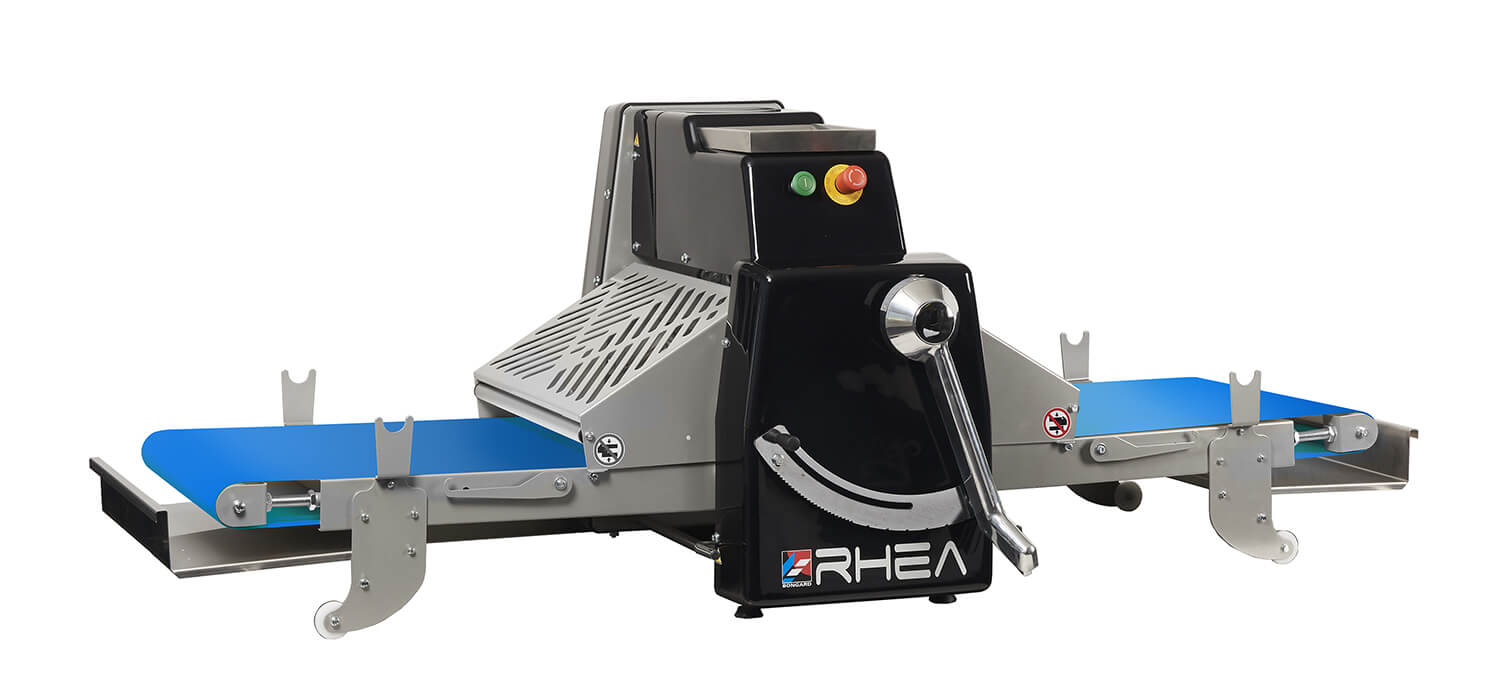 Dough sheeters Rhea Manu
Characteristics
RHEA is a mechanical sheeter which laminates the dough in a precise and careful way, with small quantities as well as large quantities (up to 8kg of dough in the largest model).
Its quality sheeting, which doesn't tear the dough, as well as its ease of use make RHEA the ideal ally for "Home-made" products.
Ergonomic and multi-purpose, it can sheet all types of dough such as puff pastry, sweet and savoury pastry, marzipan or even sugar paste.
Compatible with
Pastry Danish Snacking
Description
The advantages
Quality sheeting without any risk of dough tearing
SmartBlue synthetic belt
Easy use:
"Easy pass" anti-tear rollers
Very straightforward thickness adjustment
Stainless steel dough recovery rollers
Dual "hand or foot" controls that adapt to the user's preferences (RHEA MANU-S and RHEA MANU-SC models)
Ergonomic cutting station
Anti-static belt for reduced dusting
Easy cleaning:
Built-in, stationary flour tank (RHEA MANU-T) or removable flour tank (RHEA MANU-S and RHEA MANU-SC)
Flour recovery tray (RHEA MANU-S and RHEA MANU-SC models)
Belt can be washed with a damp sponge