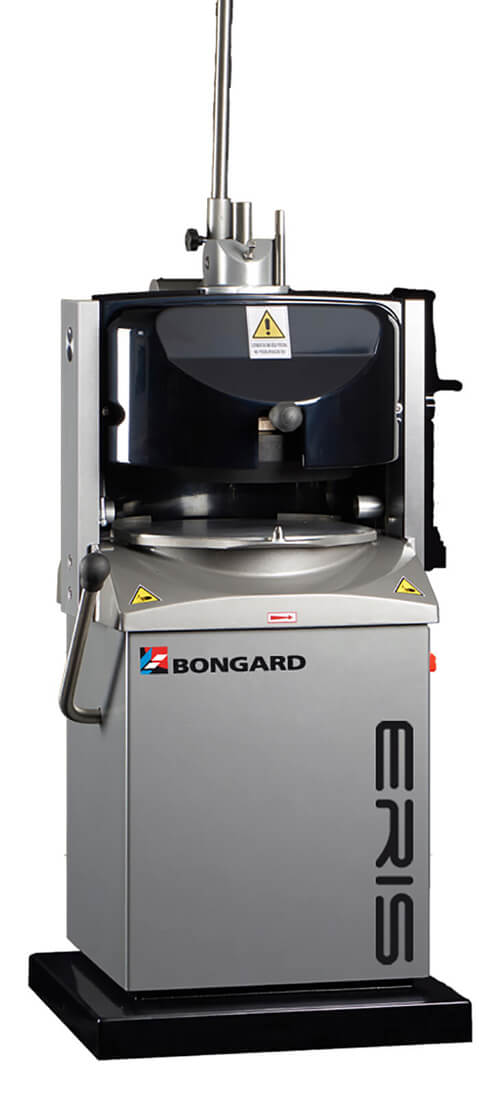 Bun divider-rounder Eris SA – Semi Auto
Characteristics
ERIS is a divider-rounder with a capacity of up to 52 divisions.
It allows a previously weighed piece of dough to be rolled into equal pieces, in a single work cycle. It is available in 3 versions: Semi-Automatic, Automatic and Full Auto.
Perfect for pizzas, hamburger buns, brioches, mini appetizers and individual breads.
Semi Automatic bun divider-rounder
Compatible with
Danish Bakery
Description
The advantages
• Dough pieces regular in size & weight
• Easy to clean
• Manual adjustment of the pressure depending on the type of dough
• Supplied with 3 synthetic dividing & moulding trays
• Compared to manual rounding:
– Working ergonomics outstandingly improved
– Significant labor time savings (at least 50%)
• Robust construction
• Equipment complying with European safety standards